Nettie May Hanks
From Hanksplace
Relationship: Daughter of Ephraim Knowlton Hanks & Thisbe Quilley Read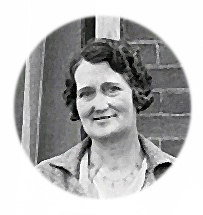 Vitals
Born: (8 Nov 1884) (Pleasant Creek, Wayne, Utah, USA)
Died: (12 Jan 1951) (Pendleton, Umatilla, Oregon, USA)
Buried: (18 Jan 1951) (Whittier, Los Angeles, California, USA)
Spouse
Henry Giles m. 20 (May 19030 (Manti, Sanpete, Utah, USA)
Children:
Henry Ephraim Giles b. (5 Mar 1904) (Willows, Glenn, California, USA)
Lawrence Ray Giles b. (26 May 1906) (Oroville, Butte, California, USA)
Arthur Fayette Giles b. (3 May 1908) (Oroville, Butte, California, USA)
Thelma Leola Giles b. (6 Oct 1912) (Nampa, Canyon, Idaho, USA)
Nettie Madge Giles b. (9 Sep 1914) (Nampa, Canyon, Idaho, USA)
Lavern Hanks Giles b. (5 Oct 1916) (Kimberly, Twin Falls, Idaho, USA)
Reed Washington Giles b. (22 Feb 1918) (Kimberly, Twin Falls, Idaho, USA)
Clara Belle Giles b. (9 Dec 1920) (Twin Falls, Twin Falls, Idaho, USA)
Evelyn Giles b. (9 Mar 1923) (Twin Falls, Twin Falls, Idaho, USA)
Lloyd Elmo Giles b. (9 Jan 1925) (Jerome, Jerome, Idaho, USA)
Parents
Ephraim Knowlton Hanks b. (21 Mar 1826) (Madison, Lake, Ohio, USA)
Thisbe Quilley Read b. (25 Apr 1845) (Stepney, London, Middlesex, England)
Siblings:
Sketch
Henry Giles and Nettie May Hanks
by their son, Lawerence R. Giles
16 Nov. 1959
Ogden, Utah


Henry Giles was born July 1, 1878 in Littleton (near Morgan) Utah. He was the son of Henry Kingman Giles (known as Harry Giles) and Elizabeth Elmira Meacham Giles. When Henry was an infant his parents left Morgan County and moved to Wayne County, settling in Blue Valley. The town of Giles ( now non-existent) was named after Henry's father, Harry, who served as L.D.S. Bishop in that ranching community.
Bishop Harry Giles died Nov. 11, 1892 as the result of an accident. He left a widow and seven children and an eighth was born one month after his death. Henry was fourteen years old when his father died. Being the eldest son (there was one sister who was older) it became his responsibility to act as "man of the family".
The Giles ranch was typical of the pioneer ranches in Wayne County. Cattle and sheep ranged in the Henry Mountains and hay and various farm crops were growing the valley. Supplies which could not be produced in the area were hauled in by freight wagon from Salina, Utah, the closest railroad station. The trip required several days and the road led through deep canyons and over high mountains. Henry, like his father before him, loved good horses and prided himself on owning good saddle stock and draft animals. He enjoyed freighting and became expert at handling four, six, or eight head of horses on a freight wagon.
In 1903 Henry became engaged to Nettie May Hanks of Floral, Wayne County. Nettie was the daughter of Ephraim K. and Thisbe Q. R. Hanks. The Hanks and Giles families had been acquainted for years. Ephraim K. had served as Counselor to Bishop Harry Giles and later, E. K. had been sustained as Patriarch of the Wayne Stake.
On May 20, 1903 Henry and Nettie were married in the Manti Temple. Nettie was eighteen. Henry was twenty-four. Henry had turned over the care of his mother and the family and his interests in the ranch to his brothers. Now, with his bride, and with four head of good horses and freight equipment, he left Wayne County and went to California.
For a time Henry and his teams worked on the railroad that now pushes through Feather River Canyon. Then he went to work for a logging company and until 1911 followed the lumber industry through the valleys and mountains of Central California. Nettie kept house in tents during the Summer months, and sometimes moved into town during the winters. Three sons were born to Henry and Nettie in California. When it came time to get them started in school, it was felt the Lumber Camp school facilities were hardly adequate. The family moved to Nampa, Idaho.
After four years in Nampa the family moved to Kimberly where they bought a ranch on Rock Creek. The "deflation" which followed World War I caused them to lose the ranch on Rock Creek and they moved to Jerome in 1923 where they farmed for several years.
Henry and Nettie were the parents of twelve children. Three died at birth and one at one year of age. In about 1938 they retired from active farming and moved to Monrovia, California. On Nov 7, 1942 three months after the last of their sons and daughters had married, Henry died. Nettie died January 12, 1951 in Oregon. After funeral services in LaGrande Ward (where she had resided with her oldest daughter, Thelma and family, the C.J. Patricks), her body was sent to Monrovia to be buried beside that of her husband.
Both Henry and Nettie were active in the L.D.S. Church. Henry was an active High Priest. Nettie served in many capacities in the Auxiliaries, especially in Primary and Religion Class groups. Their lives were not easy for they suffered many privations and troubles but they took great joy in their family and sacrificed much for them. Each had a firm belief in God. They loved the Gospel and knew and appreciated its blessings.
- Descendants Of Ephraim Knowlton Hanks, Compiled by Golden Leone and Teton Hanks Jackman
Image Gallery
Name Directory